---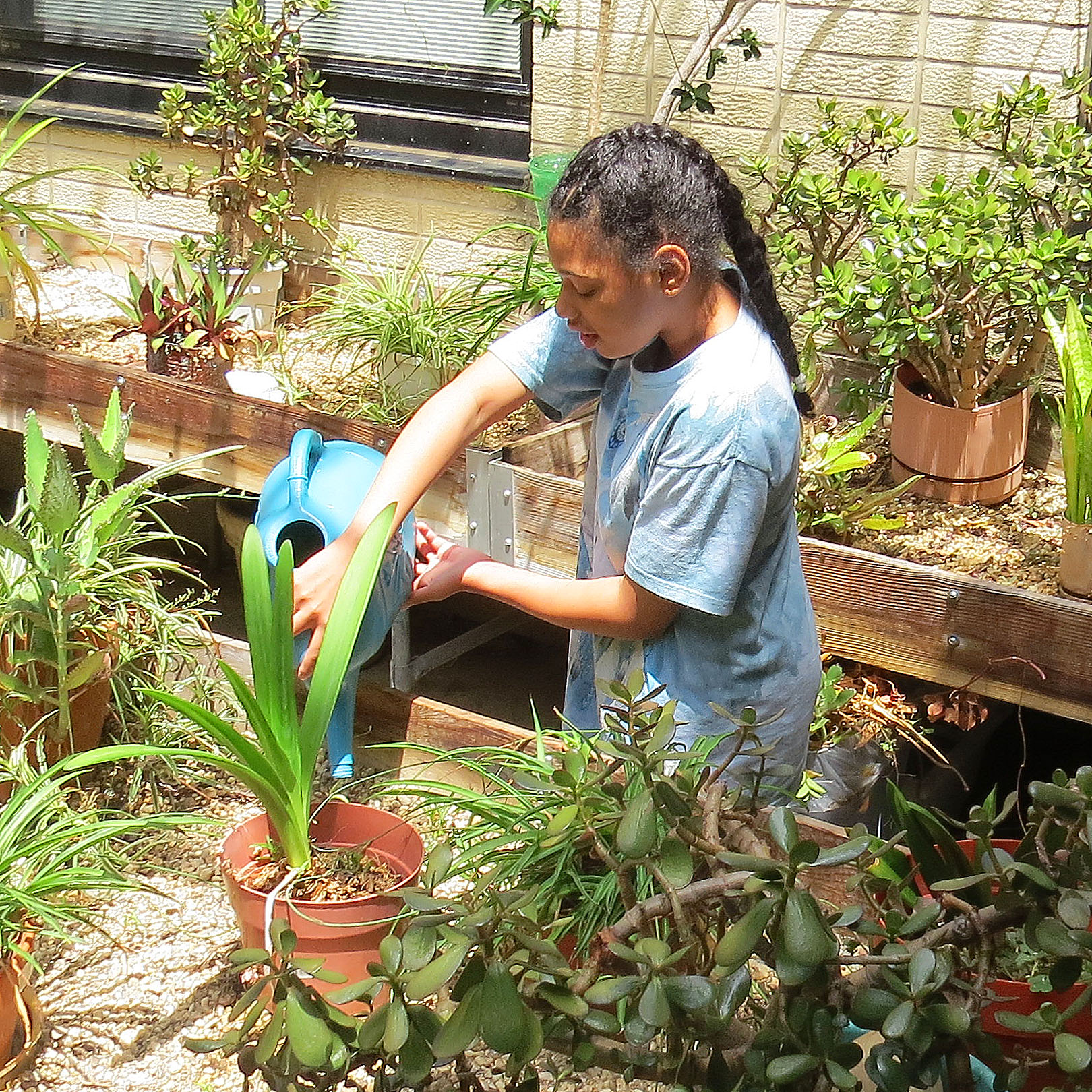 The Children's Day Program at the Center is a 12 month educational program serving children ages 5-21 who have an educational classification of Autism, Intellectual Disability, or Multiple Disabilities. Students are referred to the program through their home district when their IEP goals and educational needs cannot be met in their current placements. We presently serve students living in Nassau and Suffolk counties as well as New York City. Classrooms have staffing ratios of 6:1:2 or 9:1:3. Our goal is to provide quality educational programming in order to increase every student's level of independence so he or she is able to participate more effectively in the community.
The classroom curriculum covers academic subjects such as English Language Arts, Mathematics, Science, and Social Studies, while also fostering the development of each student's daily living skills and social skills. Our school uses the Unique curriculum which is all web based. Students receive direct instruction in each area and are provided with opportunities to demonstrate their skills in real and simulated situations.
Computer and technology education are a part of each classroom's weekly schedule. Students have the opportunity to visit the computer lab where they can improve on their attention to task, ability to type, and access computer programs and academics. At times, students also use the computer as a means to engage in appropriate recreational activities.
Students are also provided opportunities to participate in engaging, interactive lessons presented on Smartboards located in all our classrooms. Additionally, classrooms also have access to iPads to be used as educational and communication tools.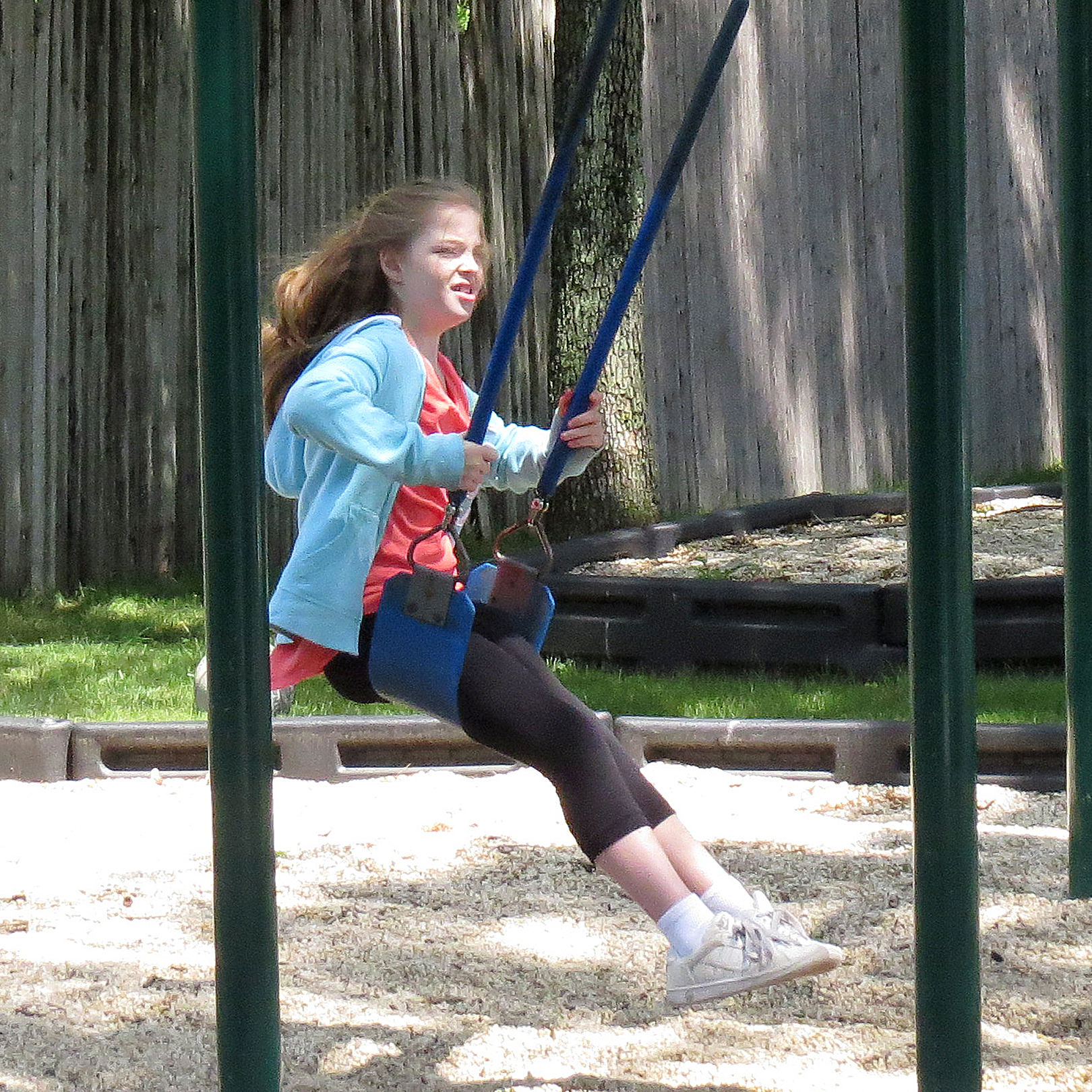 Vocational Education Program:
Our Vocational Education Programs focus on preparing students to become productive members of the community by teaching skills such as daily living, problem solving, housekeeping, shopping, personal safety, money management and organizational skills.
There are several components to our vocational program:
1. PAES Lab – The PAES (Practical Assessment Exploration System) Lab is a simulated work environment where our students act as employees and teachers act as supervisors. Each employee receives a personal work schedule and earns a salary for work performed, while adhering to common policies and procedures, such as following a dress code and demonstrating appropriate behaviors including arriving to work on time, demonstrating appropriate hygiene, communicating appropriately with supervisors and coworkers and etc. In addition to developing soft skills, participation in the PAES Lab allows our students to prepare for the world of work by exploring various entry-level job tasks in the following areas: Business/Marketing, Computer/Technology, Construction/Industrial, Consumer/Service and Processing/Production. Student employees indicate their preference for each task performed and are evaluated to determine possible areas of aptitude. Every Friday, employees are able to use their earned money to make purchases of snacks, toys, school supplies, etc. at PAES Mart. We also offer periodic field trip experiences which employees can save up to buy. Previous field trips have included Panera Bread for cookies and cocoa, Home Depot for a workshop, a visit to the Oyster Bay Railroad Museum and a backstage tour of Chick-fil-A.
2. Community Based Internships – Areas of strength and interest identified through participation in the PAES Lab are utilized to develop community based internship placements. We have partnerships with several local businesses, such as Shop Rite, Trio Hardware, Heritage Farm and Nursery, Holiday Inn and Heritage Solutions (estate planning office). Students are accompanied by a job coach and engage in job tasks in real world placements.
3. Greenhouse – Our students participate in all aspects of planting, caring for and selling various flowers and herbs through our greenhouse program. They also maintain the cleanliness and organization of the greenhouse by weeding, sweeping, watering, etc. and hope to expand to the atrium and the Center's grounds.
4. School Store – When working in the school store, student employees may work as cashiers or clerks. Cashiers engage in processing orders on the cash register as well as interacting with customers and learning how to provide exceptional customer service. Clerks complete inventory checklists, purchase items at local markets, stock the shelves and rotate items based on expiration dates. Additional tasks, such as cleaning and pricing are also assigned, as needed. Our school store offers the student body the opportunity to practice money and interpersonal skills while purchasing items. The school store is open daily for one period in the morning and one period in the afternoon.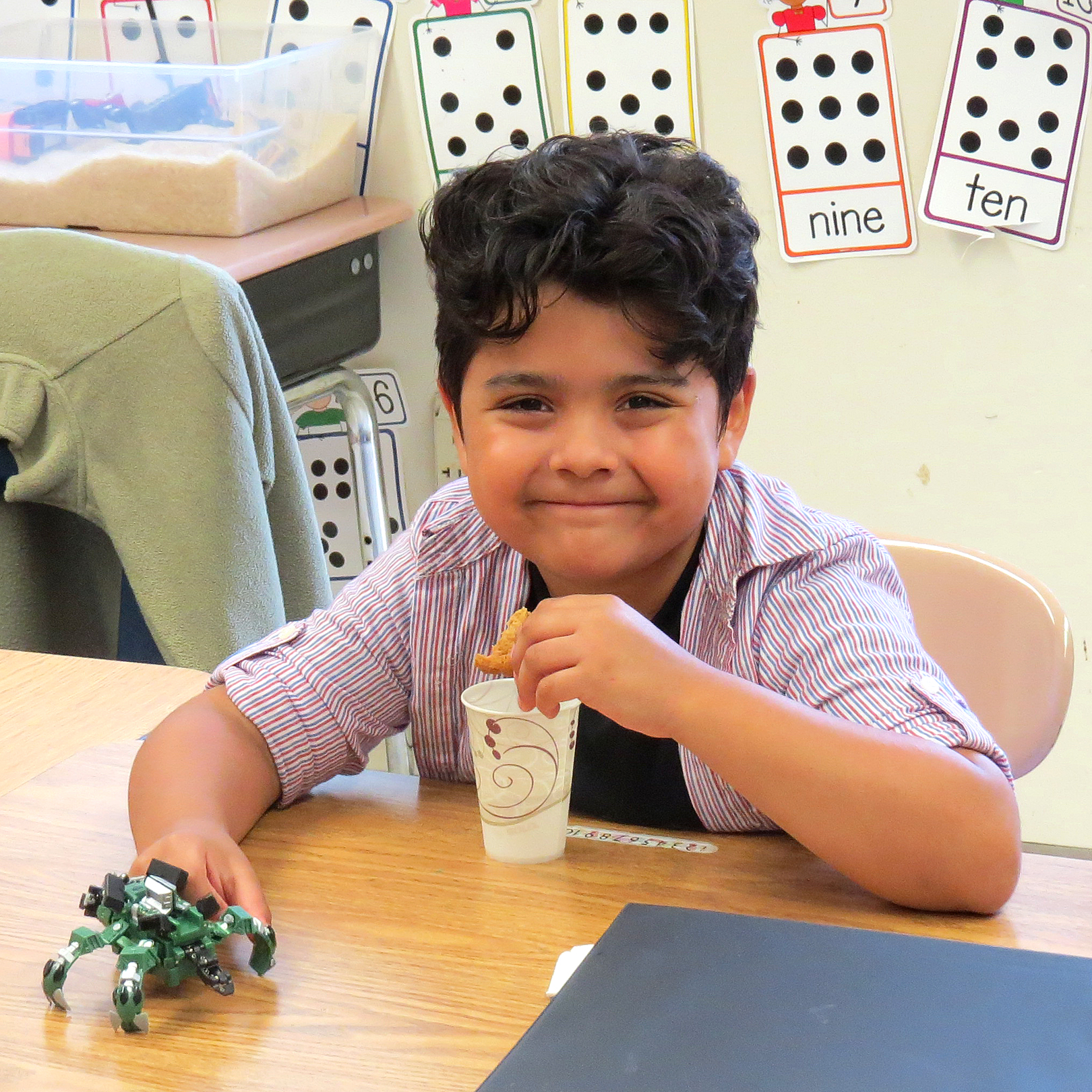 Our school offers a variety of additional programming in order to enrich the lives of our students and better prepare them for independence in the community. All of our classrooms participate in a weekly shopping program where students are accompanied by a staff member to our local Stop and Shop to follow a shopping list and purchase ingredients to use during the weekly cooking lesson. The classrooms have a designated cooking time where they work on measuring skills, basic cooking skills, turn taking, and following a visual/written recipe to increase independence and working together as a class towards a common goal.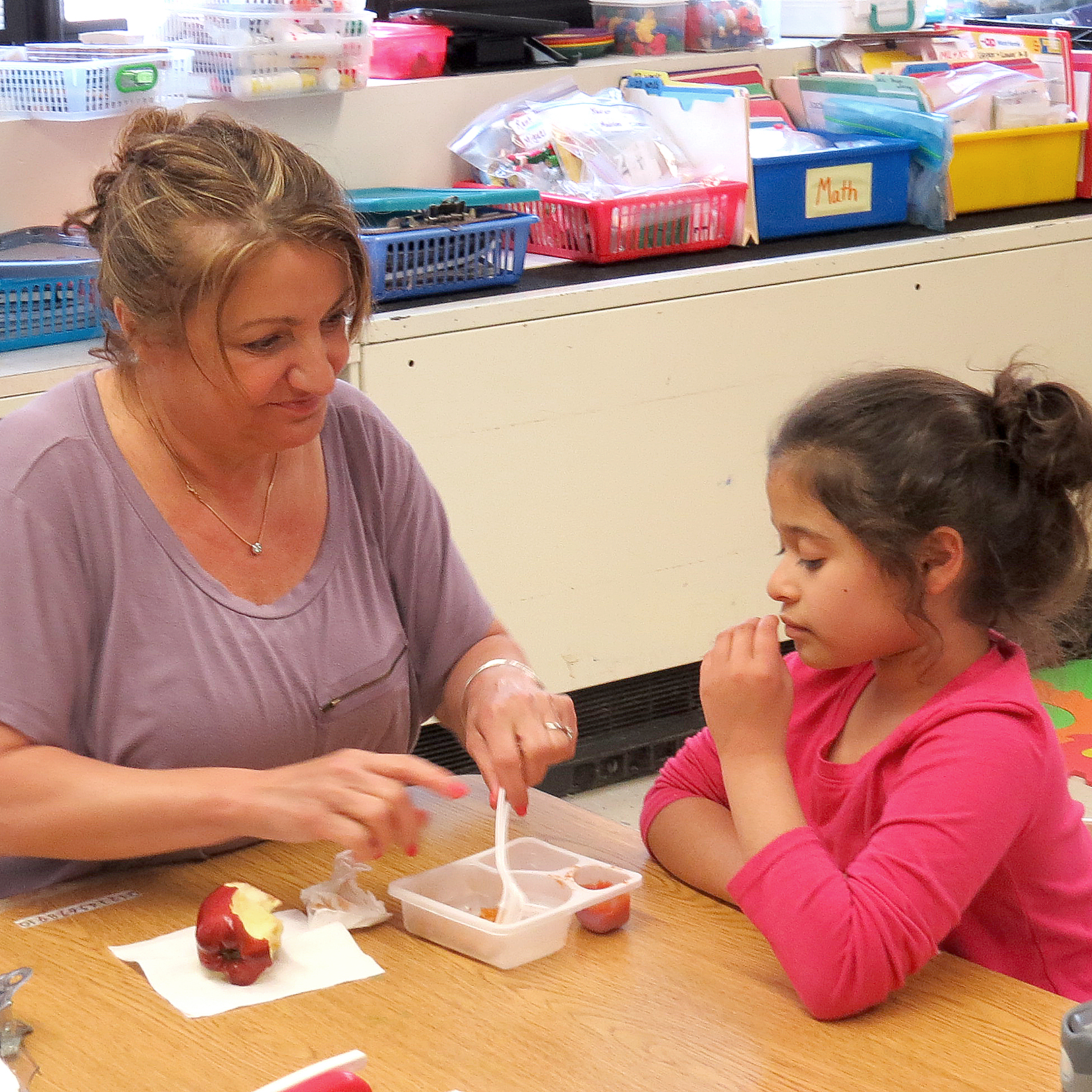 Adapted Physical Education
The objective of our program is to stress the benefits of physical activity and exercises for students of all ages and abilities and to help them develop ways to continue participation for life long health and recreational enjoyment. We achieve this through participating in our Lifetime Sports curriculum.
Our students participate in adapted physical education three to five times a week for 40 minute sessions. During this time, students with varying skills participate in fun activities designed for individual, dual, or team participation. Adapted physical education provides a fun learning environment which encourages students to be active.
Art Program
Our art program provides a creative environment in order to foster self-esteem, emotional expression, cognitive integration, self-awareness and overall growth. The creative process is more important than the final product. The goal is to allow each child to express his or her own feelings and to explore his or her own world through the use of various art media. Our instructor is devoted to reflecting each individual's personality, concerns, interests, and conflicts. The art making process is a therapeutic way to nurture social skills, support prosocial behavior, and instill self-awareness. In addition, our art program works to increase self-esteem, teach problem solving strategies, and reduce anxiety. Participating in art classes can help support students' progress in many educational areas.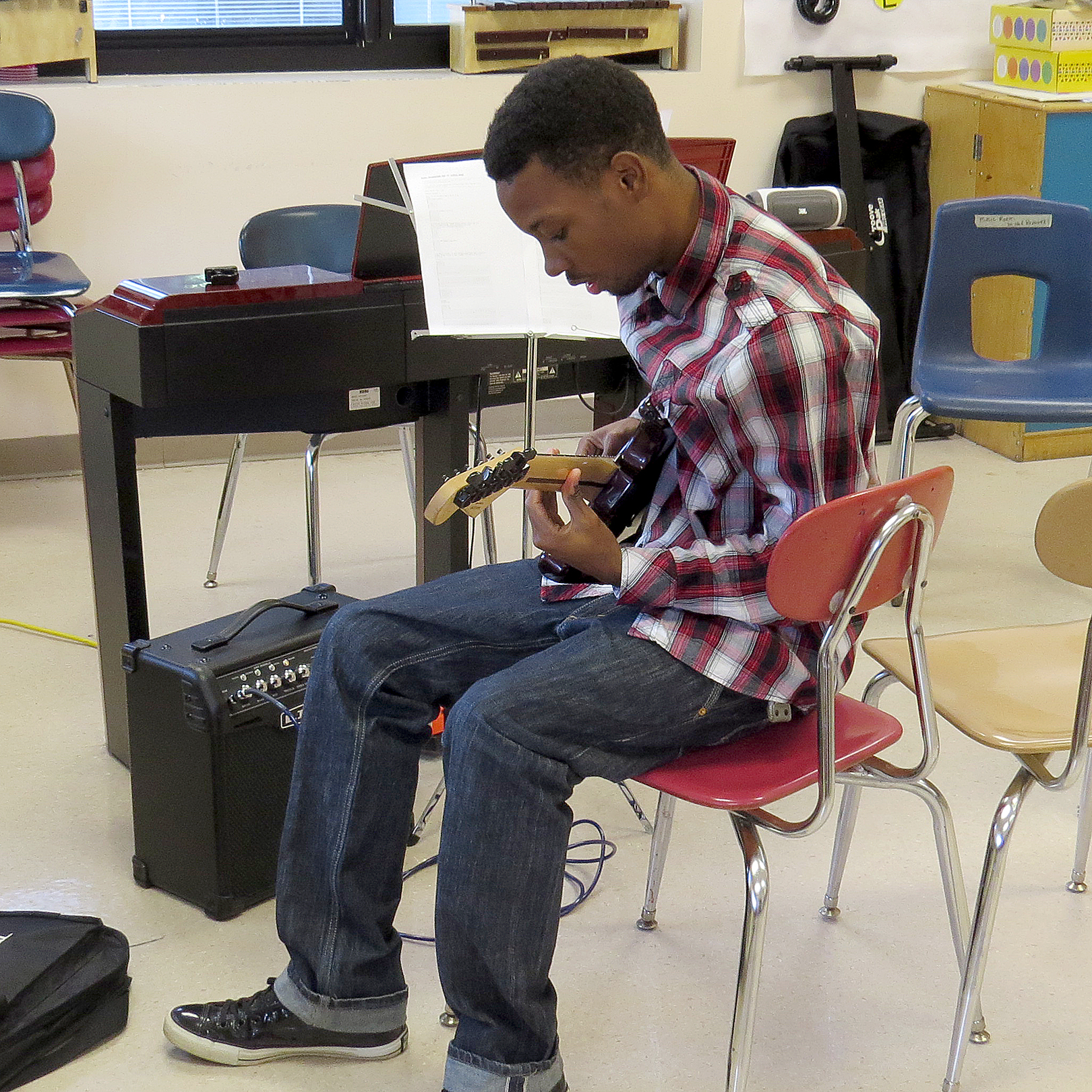 Music Program
Our music program serves to maximize each students' potential through utilizing music as a vehicle for increase self-awareness, emotional expression, and cognitive integration. It also works to support self-esteem and overall emotional growth. The music instructor works with all classrooms. Sessions are structured to help teach cognitive, motor, and daily living skills through music and provide opportunities for students to experience the success of music performance. Each student is provided with the opportunity to participate in multiple musical productions throughout the year.