---
Adult Residential Services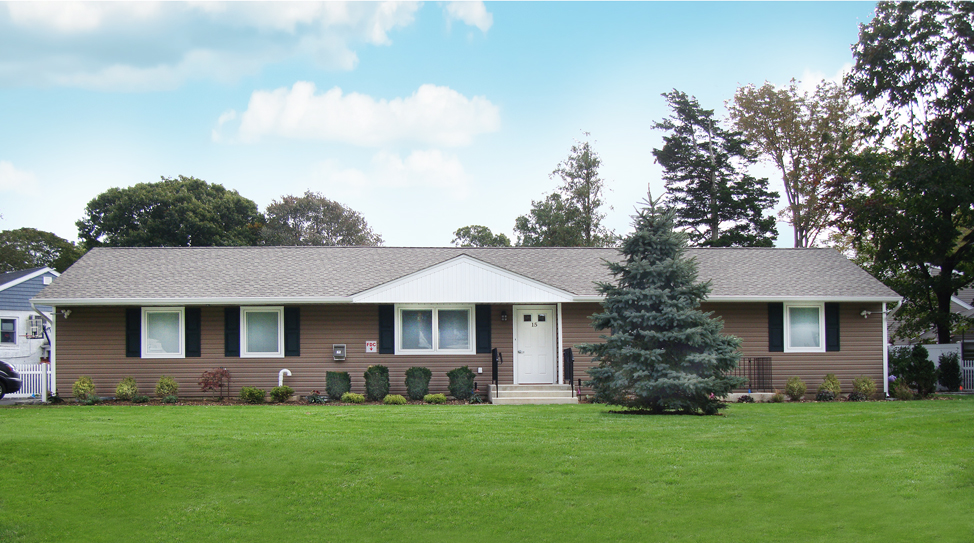 The Center's Adult Residential Services currently operates twenty residential sites, including four Intermediate Care Facilities (ICFs), thirteen Supervised Individualized Residential Alternatives (IRAs), and four Supported IRA Apartments. All of the Center's Adult Residential Services' staff are trained on a variety of New York State OPWDD-mandated courses, as well as the Center's own Support With Dignity initiative, which realizes that while an individual may need assistance to achieve his or her life goals; independence flourishes in a supportive, respectful environment.
Our Intermediate Care Facilities are the Center's larger residential homes, with 8-12 people with intellectual disabilities living together in each home. These homes are located in Nassau County and are staffed twenty four hours a day. These homes are based on a medical model with clinical supports built in (nursing, psychology, speech, nutrition, etc.)
The Supervised IRA residences are smaller homes, generally serving between four and six people and are developed to assist the individuals in living out their dreams in the setting of their choice. Currently, the Center operates IRA homes in Nassau and western Suffolk counties. Clinical support services are available as needed, including nursing oversight, behavioral intervention specialist services, nutrition planning and speech services. Community participation and recreational opportunities are driven by the desires of the residents.
The Supported IRAs operated by the Center consist of apartments housing up to three residents. These homes are the most independent environments we offer. Apartments are sought based on the wishes of the residents. We currently oversee apartments in Nassau and Suffolk counties. Supervision by direct support professionals is minimal depending on the needs of the resident. Generally, the direct support professionals are scheduled around functions for which the residents need assistance, such as shopping, banking or cooking. Independence in areas of self-care, medication administration, travel skills and basic cooking skills are required for eligibility in a Supported IRA. Nursing and clinical supports are provided as needed and for oversight.
The Adult Residential Services Program strives to involve each individual and their family members in all aspects of their life. The mission of staff, whether direct support professional or administration, is to ensure that every individual served by the Center feels respected, gets to make choices that affect their lives and is supported to reach their full potential.